Create Summer Memories through Arts Programming!
Summer Vacation 2022 is the perfect time for your child to engage in active creative pursuits! Our energy-rich camp environment located in the heart of historic Concord, will have your child enjoying a variety of artistic disciplines such as: Drawing & Painting, 2D & 3D Mixed-Media, Ceramics, Arts & Environment, Woodworking, Performing Arts and MORE!
Learning, growing, and experimenting through art is at the heart of what we do at The Umbrella Arts Center. For Summer 2022, we are prepared to continue this mission through offering a variety of Summer Programs:
As of February 2, 2022, The Umbrella Arts Center is not requiring proof of vaccination for the COVID-19 vaccine for youth between the ages of 5-17 enrolled in programming. The Umbrella Arts Center strongly recommends and encourages that all youth enrolled in programming are fully vaccinated for COVID-19. This policy is subject to change at any time and proof of vaccination may be instituted at any time based upon guidelines by state & local health authorities. For more detailed information on our Covid-related Camp Policies please click here.
---
——————————————————————————————
Summer Fenn is where you'll find kids unplugged, active and outdoors. It's a place where they are warmly welcomed each morning by familiar faces and new friends, and returned home with memories to cherish… A place where every child can try new things, make new connections, and feel valued just as they are.
Summer Fenn is where kids thrive.
2022 Season dates: June 27th- August 19th
Camp Hours are 9am-3:45pm
(Extended Day begins at 7:45am and ends at 5:45pm)
Base Camp Session Dates:
Session 1 = June 27-July 8
(no camp July 4th, this session is discounted)
Session 2 = July 11-22
Session 3 = July 25-August 5
Session 4 = August 8-19
———————————————————————————————-
Concord Academy Summer Camp is located in historic downtown Concord, Massachusetts, on the campus of Concord Academy, the renowned independent high school. CA Summer Camp mirrors the mission of Concord Academy: a community animated by a love for learning, enriched by a diversity of backgrounds and perspectives, and guided by a covenant of common trust.
Concord Academy Summer Camp Digital Brochure
———————————————————————————————-
Target Soccer Academy was founded in 2008 by three of the top high school coaches in Eastern Massachusetts. Our mission is to train players to give them the skills to be competitive at the next level. Our high school programs are designed to address weaknesses that we have found in our players who are playing at the highest level. The high school season is primarily devoted to team dynamics and tactical training, so we have designed a training program that focuses on fitness and technique to help players improve in these crucial areas during the off-season. We believe that this summer program will allow the players to reach their maximum potential during try-outs, and through the rest of the rigorous high school season.
We have designed our youth day camp with a more holistic approach to expose younger players to the technical and tactical requirements for playing on town, travel, and school teams. Most importantly, we believe that soccer should be fun and this is always paramount in anything that we do.
Camps Overview:
​
High School Boys' Summer Clinics
Who: Boys who will be entering the 7th – 12th grades in the (Fall of 2022)
When: Tuesdays and Thursdays, June 14th – July 28th
Where: Concord and Wakefield Locations
Time: Concord: 5:00 – 7:00 pm
           Wakefield: 5:00 – 7:00 pm
Cost: $340.00
​
Who: Boys who will be entering the 1st–10th grades (Fall of 2022)
When: Monday – Friday, August 1st – August 5th
Time: 9-12:00 pm for 1st- 2nd, 9-3:00 pm for 3rd-10th Graders
Cost: $425; $250 for 1-2 grade half day program
Location : Concord-Carlisle High School
Week Long Girls' Summer Camps:
Who: Girls who will be entering the 1st–10th grades (Fall of 2022)
When: Monday – Friday, August 1st – August 5th
Time: 9-12:00 pm for 1st- 2nd, 9-3:00 pm for 3rd-10th Graders
Cost: $425; $250 for 1-2 grade half day program
Location : Concord-Carlisle High School
Led by the CCHS Varsity Girl's Coach Peter Fischelis
High School Boys Preseason Academy:
Who: Boys who will be entering the 9th – 12th grades in the (Fall of 2022)
When: Monday – Thursday, August 8th – August 11th
Where: Concord and Wakefield Locations
Time: 5:00 – 8:00 pm
Cost: $160.00
​
High School Girls Preseason Academy:
Who: Girls who will be entering the 9th – 12th grades in the (Fall of 2022)
When: Monday – Thursday, August 15th – August 18th
Where: Concord-Carlisle Regional High School
Time: 5:00 – 8:00 pm
Cost: $160.00
———————————————————————————————
Full-Day: 9am – 3pm
Half-Day Morning: 9am – 11:45am
All campers receive a Star Camps t-shirt and individual photo!
PROGRAM COSTS:
$475 for full-day sessions
$350 for half-day sessions
$50 non-refundable deposit is due upon registration
For registrations submitted before March 31st, a $50 discount is applied for each week of camp.
For a camper who signs up for 3 weeks, there is a $50 discount and for a camper who signs up for 4 weeks there is a $100 discount.
Scholarships are considered upon request. Please contact us for details. 
EXTENDED DAY PROGRAM:
Due to COVID-19 protocols, we are unsure as to whether or not we will be able to offer the Extended Day program for the 2022 season. However, over the spring months as guidelines change, we will revisit this decision and will communicate any changes to our current offerings.
LOCATION:
All sessions take place at The Concord-Carlisle High School in Concord, MA. The spacious, air conditioned building is home to our two gyms, lunch room, nurses office and camp office. We also make use of the various baseball, soccer and football fields, as well as the newly built turf field.
Check back for updates
This fun and in depth workshop is sure to sharpen your performance skills. Under the direction of Carly Evans, students will be coached in character development, improvisation, voice and movement as they rehearse a well known play. The session will culminate in a performance for friends and family.
—————————————————————————————–
THOREAU CLUB
TRADITIONAL CAMP
An engaging outdoor traditional day camp nestled on 35 wooded acres in historic Concord, MA, where the spirit of Henry David Thoreau lives on as we focus on simplicity by providing a perfect blend of traditions, friendships, character development, recreational program instruction and fun.
Since 1951 Camp Thoreau has been fostering youth development by building confidence, teamwork, responsibility and friendship in our campers. We pride ourselves on a truly unique and fulfilling camp experience.
Standing the Test of Time:
For over 70 years Camp Thoreau has offered a comprehensive, multi-faceted full day program filled with traditional camp elements seamlessly blended with modern, engaging activities. Traditional camp serves children entering Pre-K (campers must be 4 years old by the start of their session) through rising 8th graders.
Campers begin every day with Opening Council, where they will learn traditional Camp Thoreau songs and games that have been passed down from campers spanning generations. Their day will then be spent rotating through age-appropriate, progressive program areas, which include:
Archery
Arts & Crafts
Drama
Field Sports
Tennis
Nature
Outdoor Adventure Skills
High and Low Ropes Challenge Course
Periodic session-specific special events
Swimming
In addition to these activities, campers will participate in a daily Red Cross swim lesson as part of our Camp Thoreau Swim School.  At Camp Thoreau we believe it is imperative for every child to be safe and feel confident in the water, and our progressive lessons – led by Red Cross-certified Water Safety Instructors and held in our two camp-dedicated swimming pools – aim to teach every child the fundamental skills necessary for safe aquatic experiences. Campers will also have an afternoon free swim period approximately 2x per week in addition to their daily swim lesson.
Camp. Swim. Tennis. Eat. Repeat! Camp S'more is the perfect introduction to the Camp Thoreau experience. With caring, enthusiastic counselors leading the way, campers enjoy days packed with a variety of activities that ensure everyone has fun, makes friends and enjoys the great outdoors!
Activities include:
Tennis lessons (up to 3x per week, weather permitting)
A taste of some of the traditional program areas at Camp Thoreau, such as archery, arts & crafts, drama, nature, sports and more!
Daily Red Cross swim lesson through our Camp Thoreau Swim School
Camp S'more serves campers ages 4 through rising 2nd graders.
Tailored for players ages 7-17 who are building their tennis foundation, The Thoreau Club's Junior Tennis Camp offers participants a fun, challenging, and supportive environment. Players benefit from engaging and effective tennis drills taught in small groups and led by our renowned USPTA staff, with an overall program designed to improve skills and boost athletic performance.
Players are also given the opportunity to enjoy field sports and a free swim period at Camp Thoreau.
Weekly sessions are offered, with full and half-day options available.
Please note that Junior Tennis Camp is conducted at The Thoreau Club, next door to Camp Thoreau.
For any questions regarding Junior Tennis Camp, please contact Katie Wiking at katie@thoreau.com
---
For over 25 years, Elaine Jarvis and Jen Jarvis and the Musical Theater Experience staff have offered children the opportunity for children in grades 1-5 to learn and then perform for family and friends, an age appropriate version of both original and well known musicals. Emphasis is on building self-confidence and self-esteem. No auditions or experience is necessary and everyone gets a part, along with singing and dancing.
Musical Theater Experience has been offering  a summer program in Concord for over 20 years! We have a great time rehearsing for our production which we perform for family and friends on the last day of the program! We also do arts and crafts, dancing games, theater games and more! Open to all! No experience necessary. Everyone gets a part with lines, singing and dancing! Participants always say some of their favorite parts of the program are making new friends and performing a show!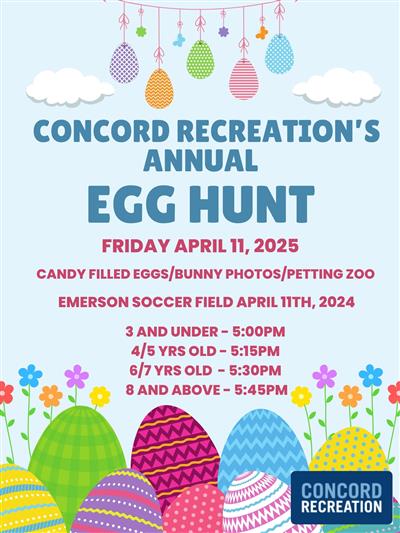 https://www.livingconcord.com/wp-content/uploads/2022/02/umbrellasummer2022-4.jpg
400
1600
pollymeyer
https://www.livingconcord.com/wp-content/uploads/2020/01/imgpsh_fullsize_anim-300x81.png
pollymeyer
2022-02-22 12:23:35
2022-02-23 09:27:04
IT'S TIME TO REGISTER FOR SUMMER CAMP!