2022 Artrageous Gala
The 2022 Artrageous Gala is a celebration of the homes we create together in our communities; the places that provide a sense of belonging and enable us to discover the creativity within us all. Throughout these challenging years, The Umbrella has been a place of refuge, joy, creativity, and connection. The annual Gala is a critical part of The Umbrella's annual fundraising and Gala sponsorships directly underwrite our programs, productions, classes, and more.
FEATURING
Concord native and up-and-coming pop country artist 
Chris Ruediger
 in conversation with 
Chuck Clough
, host of the Boston-based podcast 
Above the Basement 
Presentation of The Elizabeth Cochary Gross Stewardship of the Arts Award to Concord resident and co-founder of The Concord Film Project, 
Kim Burns
Find out about Sponsorship Levels and Benefits & Become a Gala Sponsor Today!
THANK YOU TO OUR SPONSORS
Hero Sponsors
Kim and Dennis Burns  |  Liz and Phill Gross  |  Matthew and Stephanie Magee
Champion Sponsors
Kevin Foley and Leah Flanigan  |  Gregory Maguire and Andy Newman  |  Ellen and Bill McHale
Creator Sponsors
Frank Hill and Cynthia First  |  Abbey and Tim Redmond  |  Marty Wallace and Ed Kane  |  Waterman Design
Partner Sponsors
Casey Carlson and Bill Stone  |  Jerry and Carole Wedge  |  Deborah Yamin
Friend Sponsors
Julie and Cary Hagan  |  Fawn Hardison and David Mayer  | Ryan and Mallory Kauppila  |  Rebecca Purcell  |  Tom and Donna Quirk  |  Kate and Mark Reid  |  Patricia Satterthwaite and John Muresianu  |  Melinda Shumway
Sponsor Listings are updated on a regular basis. More information on sponsorship here.
THANK YOU TO OUR GALA COMMITTEE
CHAIR
Ellen McHale
GALA COMMITTEE
Suzanne Broxson  | Gail Burr  | Joan Freeman | Liz Gross | Julie Hagan | Mary Ellen Harney | Mary Hull | Abbey Redmond | Debra Rutter | Priscilla White Sturges | Sarah Walton | Deborah Yamin

---
EVENT HIGHLIGHTS
CHRIS RUEDIGER
The signature country sound of Concord native Chris Ruediger has scored big all the way from New England to Nashville.
Together with fellow Nashville artist Ashley Cooke, he launched "The 615 House," Nashville's first TikTok hype house. The project, which brings together Nashville artists and songwriters to collaborate and promote each other's music, made huge waves in both the social media and music scenes, and now has over 750K followers.
Chris unveiled his debut EP, Kid Anymore, in the fall of 2021 filled with the relatable truth-telling for which he's become known.
CHUCK CLOUGH
Above The Basement
 (ATB) is a Boston-based podcast that features casual and candid discussions with local, national, and international musicians, artists, producers, and others from Boston and beyond.
Founded by Concord native Chuck Clough, ATB now has almost 200 episodes and is the recipient of the 2020 Boston Music Award for Podcast of the Year. The Podcast features conversations with the artists shaping our music community, their stories, hardships faced and overcome…and why they love what they do.
BILLY COSTA
Billy Costa is an Emmy award-winning and popular radio personality with KISS 108-FM in Boston.
He delights audiences as co-host of The Matty in the Morning Show and the KISS Top 30 Countdown, and he is the familiar and supportive host of High School Quiz Show on WGBH.
He and co-host Jenny Johnson currently star on Dining Playbook, a 30-minute show that combines two of New England's favorite pastimes: food and sports.
---
THE ELIZABETH COCHARY GROSS STEWARDSHIP OF THE ARTS AWARD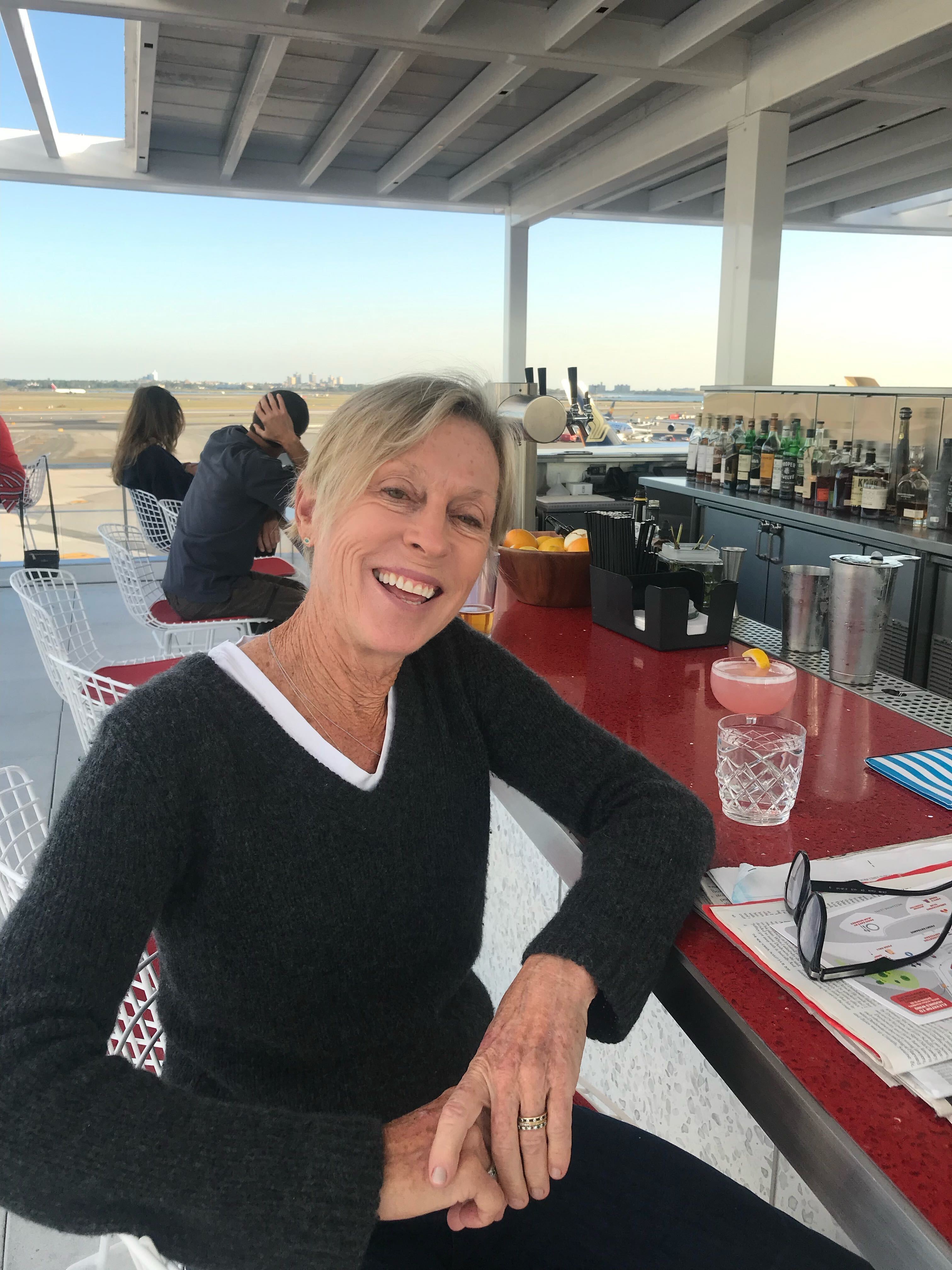 Each year, The Umbrella is proud to recognize a champion of the arts, someone whose leadership and advocacy has had a profound impact on our community. We are delighted to honor Concord resident and co-founder of The Concord Film Project, Kim Burns. Not only is Kim an artist herself, she is a fierce advocate for building community through the Arts. Sharing her passion for film, Kim has created opportunities for all of us to transcend the typical movie-going experience. From championing many of today's great and impactful films, to providing professional support for viewings, to creating celebration and community around each screening, Kim, and The Concord Film Project, are a treasured partnership at The Umbrella Arts Center.
Featuring over 50 works of art by regional and Umbrella studio artists, the Artrageous Art Exhibition will open beginning Wednesday, March 23rd and will be available for public viewing in the gallery and online through April 1st.
Private Opening Night Reception, Tuesday, March 22 hosted by Liz and Phill Gross  – a benefit for 2022 Artrageous Gala Sponsors.
Art Auction will go live March 23, 2022.
---
THANK YOU TO OUR BUSINESS PARTNERS!