Sun, Sun, Sun Here It Comes!
April 24-May 16, 2021
The Umbrella Artfest: Here Comes the Sun is The Umbrella Arts Center's spring celebration for our entire community! An expansive multi-week festival of arts, performance, and creative community events including both virtual and safe, in-person options for participation.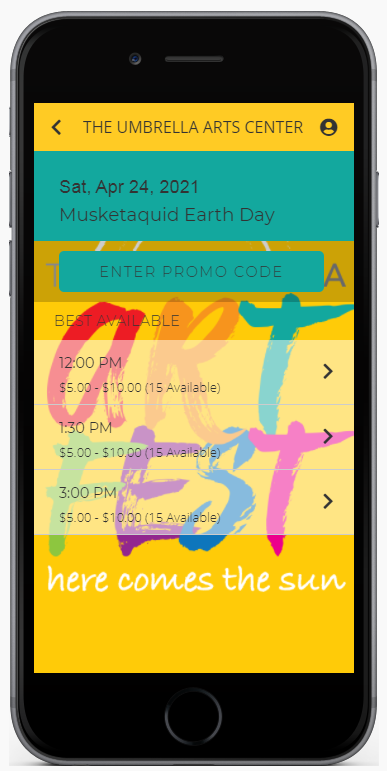 COMING SOON! The free Umbrella Artfest App for iPhone and Android devices is your key to unlock your Artfest experience. Register for events, learn more about the artists, and access activities and resources. Enjoy touchless ticketing, COVID safety features, special digital content and offers. Stay tuned for our "Go Live" date in April!
Please Note: Attendance at in-person events is limited capacity, requires advance registration via the Artfest App for timed entries, and will adhere to state guidelines for COVID-safety and social distancing. See "Frequently-Asked-Questions".
April 24-May 16 – Here Comes the Sun multimedia art installation
May 1-2, 8-9 – Open Studios outdoors on The Umbrella front lawn
May 1 & May 8 – Ceramics Studio demonstrations
May 1-16 – Art Auction at The Umbrella Gallery by reservation and online
May 8 – The Umbrella Stage Company presents a virtual musical production
May 15-16 – Community Kite Flying event
…and more! Get our Artfest App, coming in April, for complete calendar and special features!